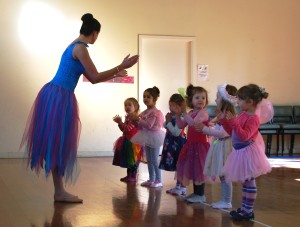 Hello! My name is Laura, I am the Founder and Principal of Fairy Feet Dance Club – and I would like to thank you for your interest in my classes.
I created Fairy Feet Dance Club because I have a true passion for dancing and wish to share the magic of dance with young children in a fun and imaginative learning atmosphere.
Here at Fairy Feet Dance Club, we believe that (with just a little bit of guidance and encouragement) all children are natural movers and groovers…and love to DANCE!
The Fairy Feet programme offers toddlers, preschoolers and early primary school age children a delightful introduction to the enchanting world of dance.
We explore the basic fundamentals of dance, movement, rhythm and poise with fun and engaging activities, songs and games – all enhanced with the use of instruments and some pretty groovy props!
My programme is designed to build self confidence and dance awareness in my little dancers and is not based on any strict syllabus or technique. My aim is to foster a genuine love of dance in your child – without you having to worry about compulsory (and expensive!) uniforms or exams and competitions. I believe that learning to dance should be a fun experience for children. Fairy Feet Dance Club is not what you may traditionally expect from a dance studio. It is NOT a ballet school (there is a small element of basic ballet concepts that are introduced to form part of the learning in class)… and my experience as a child learning to dance is filled with fun memories of  jazz ballet and non-competitive calisthenics classes. These elements of non-competitive fun and passion for dancing is what I endeavour to create for my young students at Fairy Feet Dance Club.
All classes are delivered in a fun, age-appropriate manner and in a nurturing and positive environment.
I offer a no obligation Free Trial Class for all my potential fairy students – so why not give it a try! (Registration for a Trial Class is essential – please contact us to arrange your booking).
The underlying dance philosophy at Fairy Feet Dance Club is TRY | RESPECT | ACHIEVE  – not STRICT RULES & SUCCEED!   If you are looking for a fun, supportive dance programme for your child – without the pressures or regulations of a competitive dance company, then Fairy Feet Dance Club could just be the right place for your child.
CONTACT US today to arrange your FREE Trial Class
Still not sure? Click here  to check out what our Fairy Feet Families have to say about us! Or check out the reviews on the Fairy Feet Facebook Page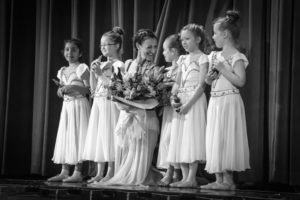 HOME | TIMETABLE | CONTACT US